Red-Carpet Worthy Picture Framing
It's award season! The Oscars might get all the attention right now, but our creative picture framing designs are a winner every time. Break out the champagne, dress to the nines, and keep scrolling to view our red-carpet worthy projects.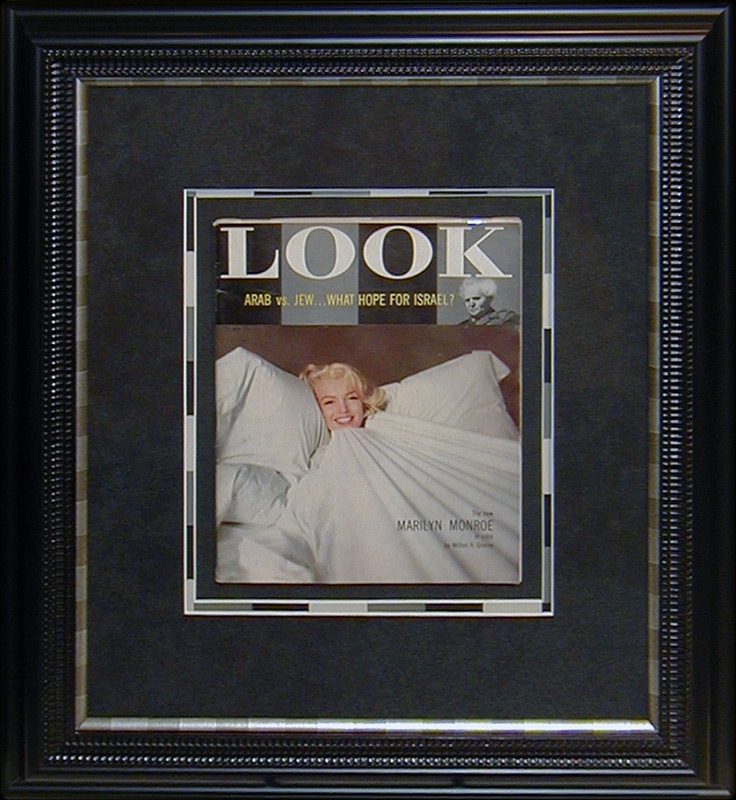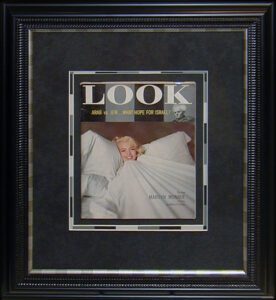 BEST MATTING:
Look magazine was published from 1946 to 1970; this issue featuring Marilyn Monroe is definitely a collector's item worthy of framing. The Look logo has a black and gray background, so we used the same colors and pattern in the matting for a creative design.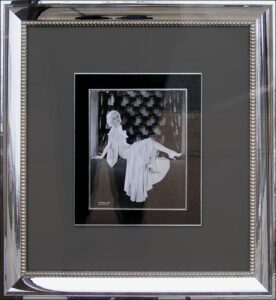 BEST FRAME:
Although she was in 47 films, Jean Harlow never won an Oscar. Known as the Blonde Bombshell, she became one of Hollywood's most enduring actresses despite a relatively short career. What frame is movie star worthy and works with a boudoir portrait like this one? A mirrored frame, of course.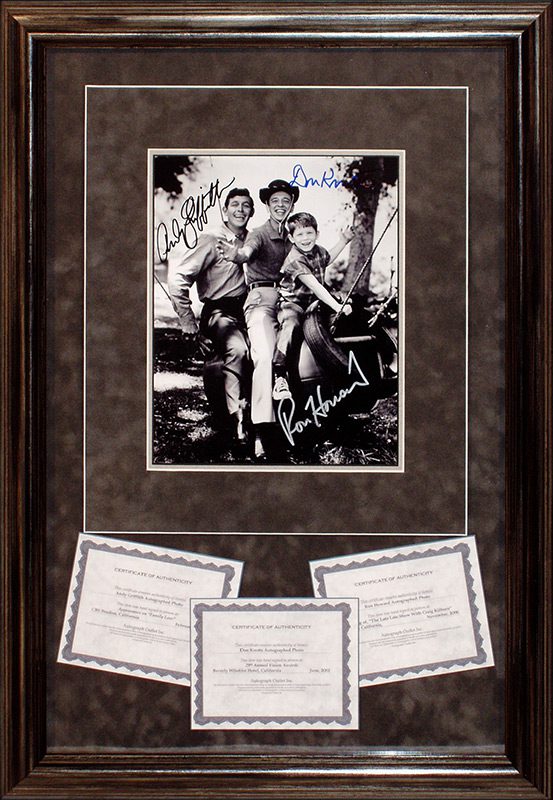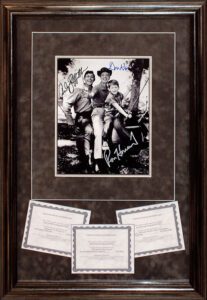 BEST TV MEMORY:
Several generations have grown up watching The Andy Griffith Show. It was nominated for an Emmy Award for Best Comedy Show three times but never won. We think this framing is a winner, though! This autographed photo from the show was framed with a rustic, vintage design to match the era and outdoorsy nature of the program.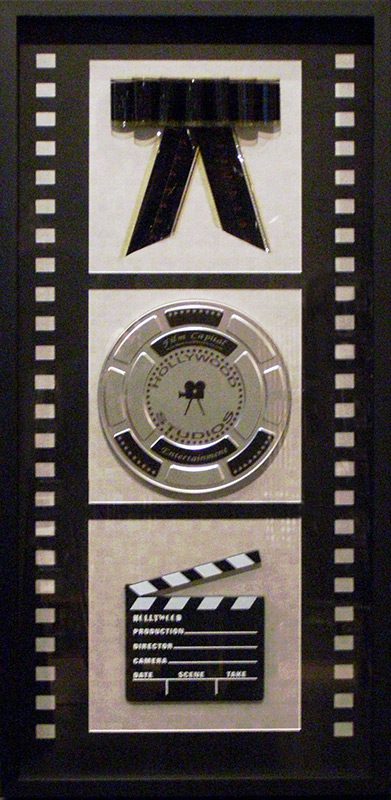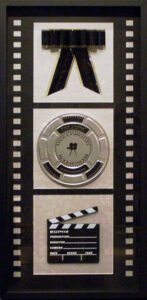 BEST DESIGN:
Picture Framing can be wonderfully creative! The award for Best Design goes to this movie buff ensemble including a clapboard, film canister and film. We made the matting resemble actual frames of a movie reel. What a great conversation piece for a home theatre!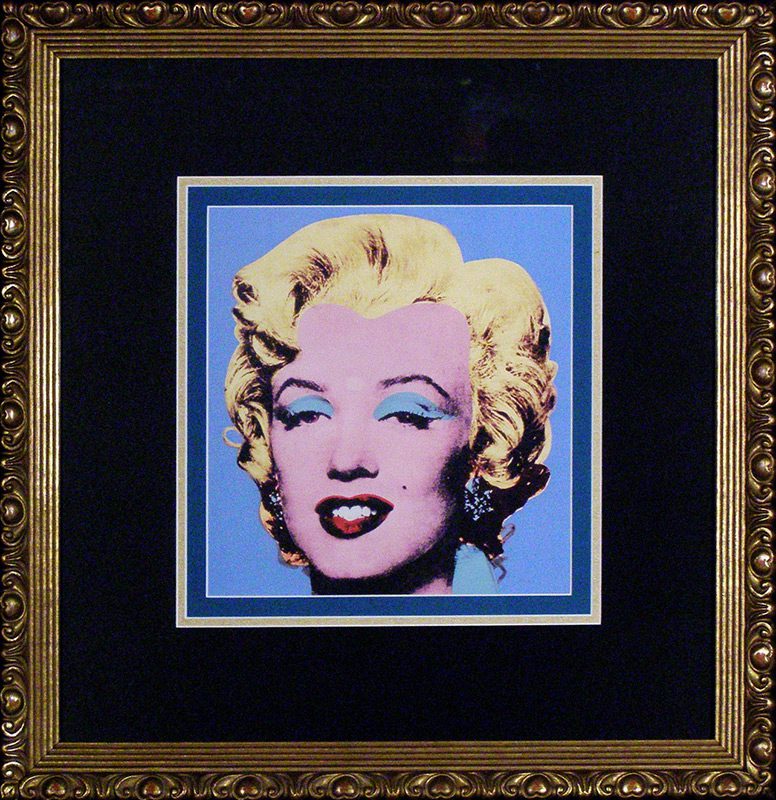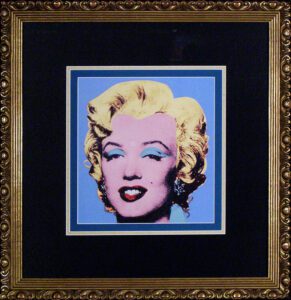 BEST DRAMA:
Andy Warhol painted Marilyn Monroe in the early 60's and became known as a leader in the Pop Art movement. The bright usage of color in this silkscreen brings to life Marilyn Monroe's iconic status and celebrity glamour. For our frame design, we wanted something bold and dramatic. Black never fails for drama, and the curvy gold frame emphasizes the curls in her hair.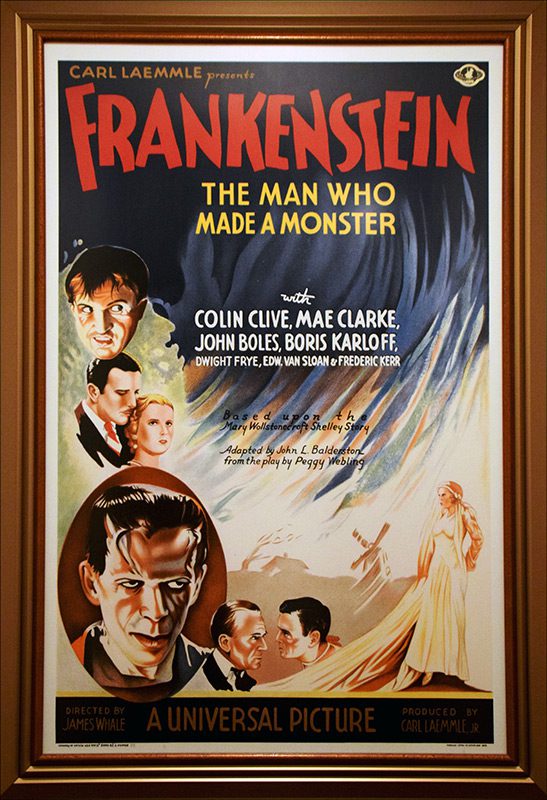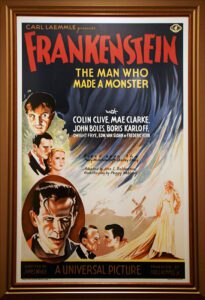 BEST REPLICA:
Movie posters are widely available these days but framing them doesn't have to look generic or cheap. We wanted the framing of this Frankenstein movie poster to replicate the look and feel of the original 1931 classic. By stacking three golden frames together, we replicated the drama and glamour of 1930s Hollywood, the bygone era of the gilded movie theatre.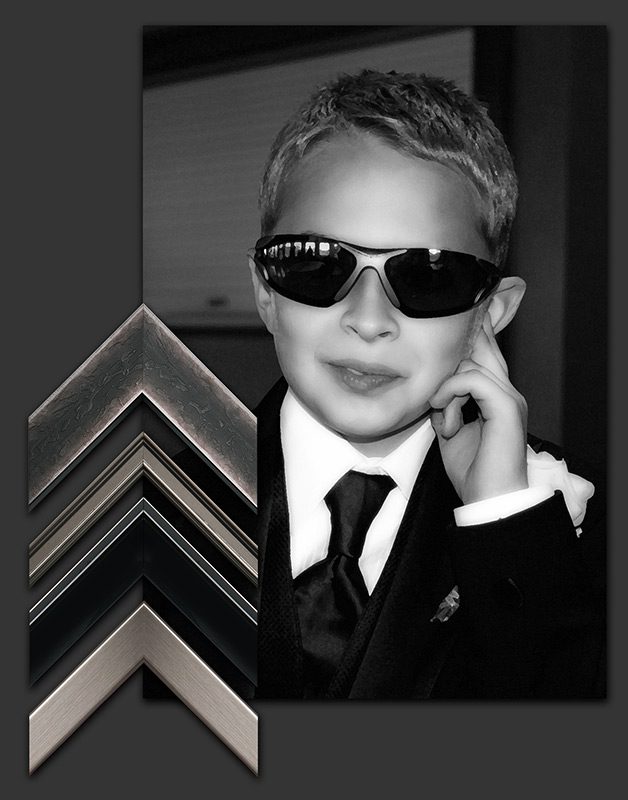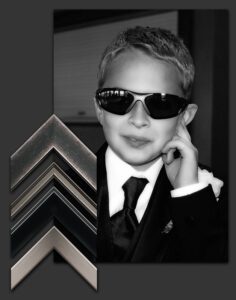 BEST ACTOR:
This little movie star deserves an award-worthy frame! Turn the stars in your life (your kids, grandkids, parents, best friends…) into legends by framing a photo of them. Look through your favorite pictures, find the ones that have the most 'Hollywood' glam, and frame it to match that star's personality. How would you frame this photograph?

The Academy Awards
The 95th Academy Awards will be televised on March 12th. The nominees for Best Picture are…
All Quiet on the Western Front; Avatar: The Way of Water; 
The Banshees of Inisherin; 
Elvis; Everything Everywhere All at Once; 
The Fabelmans; Tár;
Top Gun: Maverick;
Triangle of Sadness;
Women Talking

Did You Know?
Each Oscar statue is gold-plated, weighs 8.5 pounds, and costs $500 to produce. Academy Award winners have to sign an agreement stating that if they want to sell their statue, the Academy has first rights to buy it for only $1!